Well first of all.
type down ::shops, this will take you to the shops.
Next find the man who is saying fletching Shop!
(As shown Below)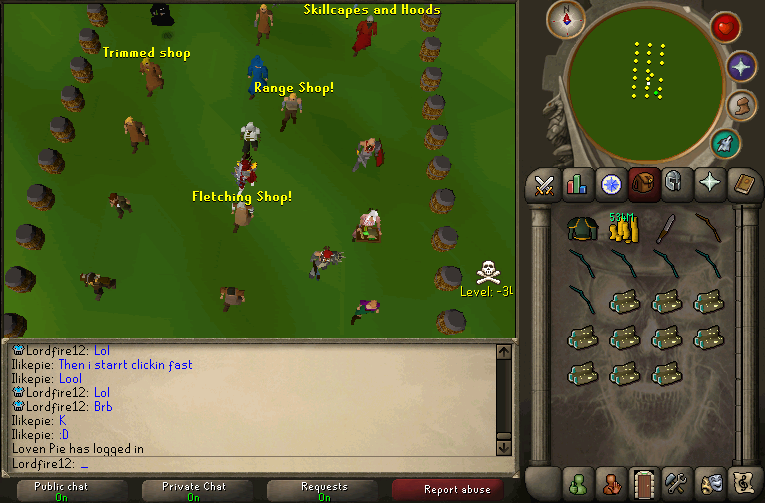 Trade Him and buy some normal logs (they all look the same as a magic log).
From level 1-40:
Normal Logs.
From level 40-60:
willow logs.
From level 60-75:
Maple logs.
From level 75-85:
Yew Logs.
From 85-99:
Magic logs.
Once You Reach level 99 you will spawn a cape which looks like this.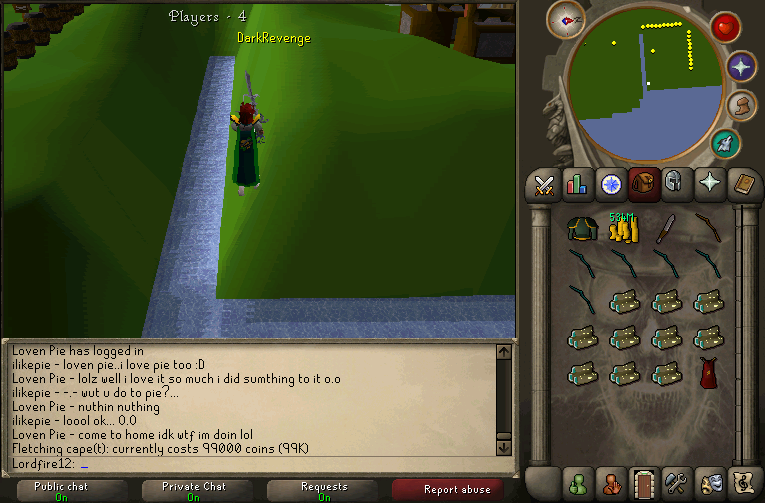 Hope This helps.
Oh and if u need 2-3m for fletching just come and ask me il give u 2-3m